Social events come and go so fast that it can be difficult to hold onto the memories of each. With a photo booth, you can dramatically change how you (and your guests) remember these incredible times!
Photography At Its Finest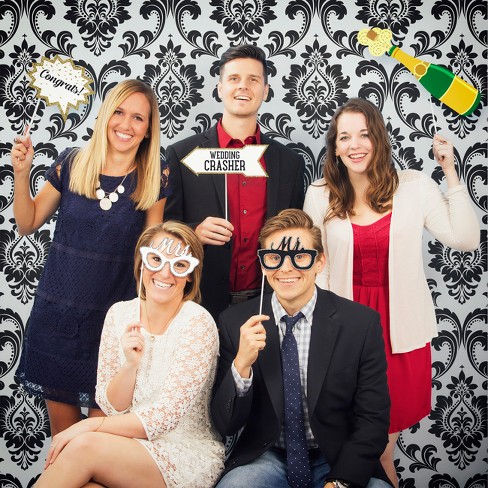 Any type of party, social event, or social gathering can greatly benefit from using a photo booth. Not only are they incredibly fun (especially after a few drinks), but they help you photograph the best moments of the event.
 Whether it's of the drunkest person there or even someone who is clueless about taking photos! Using one like the Snap Moments Photo Booth Atlanta is effortless.
Always A Fun Time
If you often struggle to help make a social event entertaining, a photo booth is an excellent way to turn things around. People are social and love taking photos together to share on their social media profiles or to keep as a special gift to themselves.
Taking photos also becomes a great conversation starter, and it helps your guests leave with something special and memorable from your event.
Plus, with a photo booth, there's no need to hire an over-expensive photographer. The booth does all of the work for you, and it will easily draw in a crowd - especially if you set up props nearby for your guests to wear during the snapshots!
Memory Collage
From these photos, you can create a collage of memories or even send out a collection of their copies to those who attended - a perfect way to thank your guests for coming!
Physical photo prints always look their best when decorated in the house or incorporated into a photo book for memories to reflect back on in many years' time.
If you're looking for a more affordable rent-out photo booth, Atlanta-based specifically, then Snap Moments Photo Booth can help, a business that loves helping you make the most out of your social events. 
With fast and easy set up at a low cost, as well as a range of other fun and convenient features like online galleries, you won't ever forget the good times again. You can create GIFs, boomerangs, or just classic photos.
Don't have the time or money to get in some props for the photos? No worries, this photo both also comes with over 150 digital props so your guests won't ever get bored.
 They can take unlimited photos and send them directly via email or text message to their phone for quick transfers, and if your social event is for business purposes, you can even brand the booth to promote your company. All of this and more available with the Snap Moments Photo Booth!